Have you misplaced your last set of house keys? If this is the case, you may be wondering if a locksmith can make you a key replacement without the original. Fortunately, a locksmith can cut you a new key without the original copy by using their tools and expertise. Philly locksmiths are always available to handle your key or key-related problems. There is never a bad time to call us; we are available 24 hours a day. Here are three methods professional locksmiths use to create new keys without requiring the original copies. Can locksmith make key without original?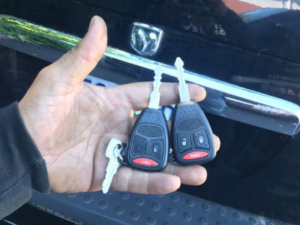 Cut the Key Using Code
The depths and spacing of physical keys distinguish them. Manufacturers frequently stamp key codes on the key or somewhere on the lock or write them in the lock's manual. A locksmith only needs these characters to create a new key without the original key. To create a new key, the locksmith will typically use a code cutter, such as the HPC Blitz key generator, and the appropriate key blank. Some keys, however, do not include the codes in any form. A locksmith can obtain the code from the lock's manufacturer or a retailer with the information. It is important to note that such sensitive information is only given to licensed locksmiths. Contact 24-hour locksmith Philadelphia to get the best services.
Imprint the Lock
A locksmith will need a key blank, a file, and a vice grip to complete this key cutting procedure successfully. Impressing a lock entails inserting the appropriate key blank into it and turning it to bind the pins within the lock cylinder. This binding process will assist the locksmith in determining which sections of the key blank need to be filed down. In order to get all of the required cuts, the locksmith must insert and remove the key from the lock multiple times.
If the locksmith wants to get the markings right and make accurate cuts, he must pay close attention to accuracy. It's also worth noting that different key blanks, such as steel, brass, and aluminum, require different care levels to avoid breaking during the process.
Dismantle the Lock
Because impressions of a lock are not always possible, a locksmith may decide to disassemble your lock cylinder and reverse engineer the pins within it. This is a delicate process because the lock's internal mechanisms can be thrown out of alignment or damaged if the lock is disassembled destructively. To properly disassemble the lock, a locksmith would usually first pick the lock. Replacing the entire lock may be the best option if a broken key is stuck in the keyhole.
We hope this resource gives you a basic understanding of making a key without the original copy. While these procedures appear simple in theory, the locksmiths who provide them often receive years of training and perfecting their craft. As a result, if you lack the necessary skill and experience, never attempt to perform any of these tasks yourself. Find yourself in a lockout situation due to a lost key. If you have a broken key or an extremely worn down key, the experts at Philly Locksmith can assist you in determining and obtaining the appropriate solution.
How To Get a Replacement Car Key Without The Original Near Me
During use, your car keys may become lost or severely damaged, preventing you from completing the necessary task. If and when this occurs, you must replace it. But what if you need to make a replacement car key but don't have the original? Though uncommon, this is a problem that you may have to deal with at some point in your life. In this article, we will walk you through the steps you may need to take to deal with the problem. This is done to prepare you for the role properly.
Car Key Varieties
First and foremost, we will discuss the various car key types:
a) Remote key fob
This remote-control key can be used to open and close the doors. It has a wireless system that can be activated by simply pressing a button on the remote. Because the P key is smaller, it is easier to handle and move around with.
b) Key fob with integrated remote entry
It is a new car key that is primarily used to gain access to the vehicle but may also perform other functions. These include starting the engine and controlling the door locks, among other things. It must be properly programmed in order to perform these additional tasks. Aside from these, laser cut keys, proximity keys, intelligent keys, remote head keys, and remote keys are available as replacements.
Car Key Programming And Duplication
The term "copy of car key" refers to making an exact duplicate. This is typically done to create a backup that can be used to open or close the doors if the original is lost or misplaced. On the other hand, programming is the process of feeding the keys with the instructions that may be required when the keys are used to open or close a door. Programming is frequently complicated and may necessitate the assistance of a trained expert. Furthermore, the cost of car key programming is significantly higher than that of other alternatives.
Key with Transponder Chip
A key with an electronic transponder chip contains a Radio Frequency Identification (RFID) chip. This type of key has become an industry standard for all vehicle manufacturers. This is due to their ability to provide additional protection to the vehicle's faulty ignition cylinder system.
Replacement-Car-Key
To obtain an electronic car key replacement without the original, you must do the following:
Step I: Determine your vehicle type when you need a car key made.
To get a car key made, you must first know what kind of car you require. This is due to the fact that different keys are designed or intended for different types of vehicles. Being vague about this issue may only complicate matters or result in you receiving a key inappropriate for the type of vehicle you have in mind.
Step II: Determine the type of key you require.
Then you must determine the type of key you are looking for. Keys are available in a variety of shapes and sizes, just like cars. This is crucial once more because it determines whether or not you will achieve the exact results you seek.
Step III: Demonstrate car ownership and have the necessary information.
Finally, you must demonstrate whether or not you own the car whose keys you are looking for. This will necessitate that you provide accurate ownership information. You may, for example, provide the logbook, certificate of ownership, and deeds.
A New Key From A Dealer Or An Philly Locksmith
You have two options for making this auto key remote replacement: the car's key replacement and the dealers. You will generally pay less if you choose automotive lost key replacement locksmiths. You can also get a mobile car key replacement or an emergency car key replacement. However, the quality of the lost basic car key replacement service you receive is unavoidably lower. You will, of course, pay more if you go with the dealer. However, these institutions have the expertise and resources to do an outstanding job. Furthermore, they are backed by the manufacturers of the cars and keys and are thus ready to guarantee quality car key locksmith service.
Method of Vehicle Identification Number
If you do not have a spare key to duplicate to replace your car keys, you may have to use the vehicle identification number method. This simply entails obtaining your VIN and relaying it to a reputable emergency locksmith car key replacement or the dealer. Follow the steps below to find your vehicle identification number and replace your car key with VIN number:
The first three digits are the World Manufacturer Identifier.
The following 4-8 digits represent the vehicle descriptor section.
The ninth digit serves as a 'check digit.'
The Vehicle Identifier Section is represented by the numbers 10-17.
The 11th digit is the plant code of the manufacturer.
Digits 12-17 are assigned via production lines.
All of this is available in the massive vehicle database.
Philly Locksmith is a reliable one in the town. Learn more about can locksmith open safe in our next post. For more information, call us at 267-433-6636.