Lock Replacement Services
24/7 Home Lock Replacement services in Greater Philadelphia PA 
Call for an experienced House Lock Replacement Specialist in the Philadelphia area.  We provide house lockouts, lock changes, new locks, rekeying locks & lock repair and more! Let us be your House Lock Replacement locksmith in Philadelphia.
We're The Quality House Lock Repair Replacement Specialists Philadelphia Trusts
What should you do if you are locked out of your care, home, or business? Who can you put your trust in to upgrade to a more advanced security system to protect your family and your belongings? Don't just trust the first thing that comes up when you search "locksmiths near me." Instead, spend some time looking for the best locksmith for your specific needs.
The first step in ensuring professional results is to entrust your security needs to a qualified locksmith. You are putting yourself, your family, and your assets at risk if you do not have the necessary licensing, training, or insurance. At Philly Locksmith in Philadelphia, we have fully trained, licensed, and insured locksmiths who are experienced in a wide range of key maker services, such as making duplicates, programming, installing, and upgrading lock systems.
Once you've decided on a reputable locksmith, you should learn more about the services you require. This can help you understand how long the service will take, as well as what you will need to do in advance. Philly Locksmith provides residential security services. Either call us at (267) 433-6636 or fill out the contact form for a locksmith .
Emergency house lockout services.

Changing locks for residential homes.

New lock installation on doors.

Smart lock installation.
Rekeying locks on doors.

Broken lock repair.

Broken key extraction.

Residential safe lockouts.

Replace and/or repair window locks.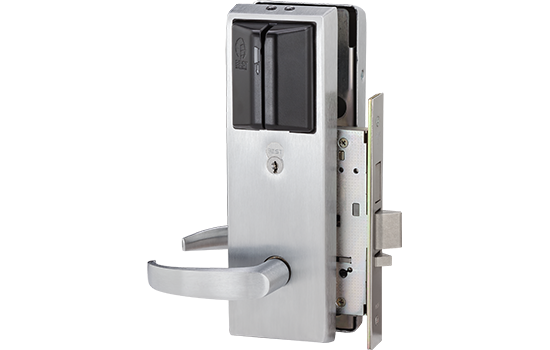 Affordable Residential Lock Replacement in Philly
With our 24-hour House Lock Replacement services, we can provide homeowners with the assistance they require when they need to rely on a House Lock Replacement. There are numerous locksmith services in the Greater Philadelphia, but not all of them are qualified to meet your needs. We have earned the reputation of being the area's best and most qualified House Lock Replacement locksmiths. This is due to the fact that we don't just tell you what we can do for you; we actually do it. We'd rather show you what we can do than tell you about it, so call Philly Locksmith if you need a dependable and efficient 24-hour mobile House Lock Replacement service in PA. We'll be there quickly to get your door open and you back in the house. Why waste your time and money when you now know who the best House Lock replacements locksmiths in Philadelphia are? Whether you own a single-family home, a condo, an apartment, or a dorm, our House Lock Replacement locksmiths in Philadelphia will provide you with the service you deserve. You can be confident that our House Lock Replacement locksmiths will install or fix the lock and provide you with exactly what you require because we are willing to guarantee your complete satisfaction.
How long does it take for the House Pop Lock Replacement locksmith to get to me?
It will take between 15 and 30 minutes to get to your door, depending on how close your house is to one of our available House Lock Replacement locksmiths. Our locksmiths are all mobile technicians, which means they are on the road 95% of the time and will be able to service you for years to come.
Give us a call today to learn more or request service at (267) 433-6636. Recommend our safe, local services to both friends and family.
Do I need to know what type of locks my home has?
Philly Locksmith employs highly trained professionals who can assess your door locks and advise you on the safety services you may require. You do not need any prior security knowledge of lock products. A history of the safety services offered would be beneficial but not required.
The House Lock Replacement Service in the City of Philadelphia
For one of the best House Lock Replacement locksmith in Philadelphia call us today!
Call (267) 433-6636