Commercial Locksmith
Philadelphia Commercial Locksmith Services
Call for an experienced commercial locksmith  in Philadelphia area.  We will provide a locksmith philadelphia technician for your commercial locksmith needs!
Philadelphia Locksmith for Business
We provide commercial locks and locksmith services to the  Philadelphia area.  Our Philly commercial locksmith services provide all the security installations and periodic maintenance your business could need. We understand business and industrial standard locksmith security and needs as we have been doing this for over ten years!
Whether a new business or established business, a good commercial locksmith is an essential investment for every business. Our locksmith services are just a phone call away whenever an urgent locksmith need for your services arises. In the course of running a business, issues with locks, doors, safes, file cabinets, and so on, will often come up. This is where your commercial locksmith service is needed. Need a locksmith guy or gal?  Either call us at (267) 433-6636 or fill out the contact form for a locksmith .
Commercial Door Lock Lock Repair

To avoid a situation where a lock fails suddenly, we suggested a maintenance schedule. Our commercial locksmiths are available to perform routine checks on all locks, just give us a call. We check for defaults, cracks, and other issues which could become a potential problem in the future. We work with you to determine the best security plans available for your doors and access control areas.

Commercial Lock and Key

We are aware of the new security upgrades available for your business. We let you know of all of your options, not in a salesy way, but in an informative way. These commercial locksmiths are also aware of the practices of thieves which helps when advising clients on the types of upgrades they should consider. Thieves and hackers are getting more sophisticated. They train themselves in breaking new locks, both manual and digital.  Give us a call for a consultation from a professional locksmith.  For security and help please contact us as we are a locksmith that is certified in Phildelphia for all your residential and commercial and automotive business.

Business Locksmith Services

Commercial Lock Services

Commercial Locks
Commercial Door Lock Installation

All locks break down eventually, especially the older they get. Of course there are other reasons for new locks like new doors or even upgraded security concerns. Philly commercial locksmiths are available to change locks when needed.

Commercial Lock Outs

Locked out of your business or lose some important keys, don't worry, it happens In such situations, you can't send the team home and close business for the day. You also don't need to break a window to get into the building. Our emergency commercial locksmiths are available to provide lockout response. Give us a call and we will show up with their tools, unlock the doors, and get your team back to work.

Commercial Security Service

Commercial Rekey

Commercial Lock Repair

Need help of an emergency locksmith?  Our mobile techs can provide the commercial locksmith services that you may need in Philadephia.  The key is to give us a call and we will be at your car, residential home, or business or automotive tech for your locksmith needs.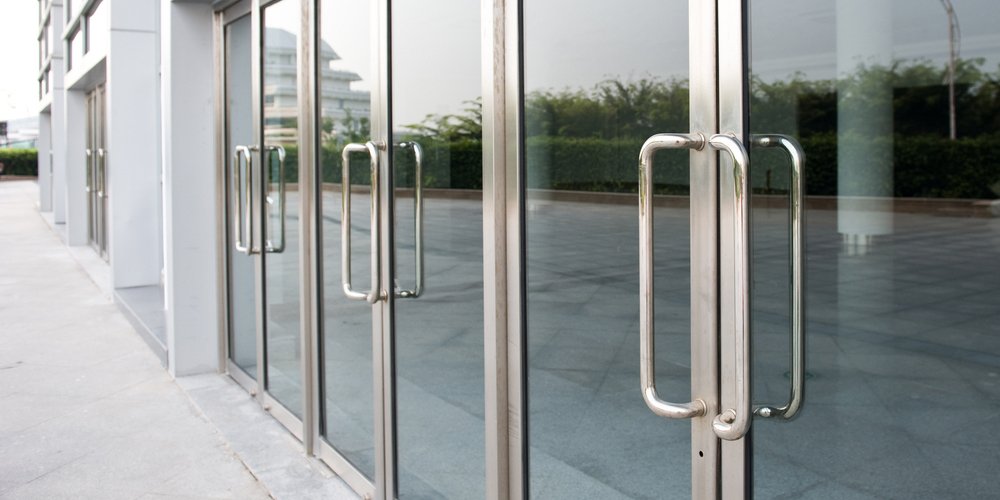 Commercial Locksmith Near Me
We work with Banks, local businesses, store fronts, organizations – like schools, churches, hospitals, and government offices. We have competitive and fair pricing only selling what you need for your business.
We cover all types of Access Control such as Proximity Card Readers, Magnetic Stripe Readers, Fob Card Reader Systems, Biometric Locks, Key Control Systems, Master Key Systems, Motion Detectors, High-Security Locks, and Military-Grade Locks for our locksmith.
We carry MEDECO & ASSA ABLOY state of the art High Security locks. All our locksmith professionals have been trained on these locksmith systems.
A top trusted locksmith can help for emergency or standard hour locksmith and security.  We employ automotive locksmith and local philadelphia locksmith.  Our commercial locksmith  is highly trained and leads a team for your philadelphia needs.
Emergency Commercial & Business Locksmith
Our commercial locksmith services are available 24 hours and 7 days a week.  We understand businesses may need our services day or night and we try to accommodate you.  Call Philly Locksmiths at (267) 433-6636.  A good commercial locksmith can be hard to find, Our leading locksmith company in Philadelphia can be your automotive locksmith, your security service provider locksmith and your car and key locksmith.  If this is an emergency don't worry, our locksmith agency is here in Philadelphia 24/7.
Unlocking Safety in the City of Brotherly Love
For one of the best commercial locksmiths in Philadelphia call us today!
Call (267) 433-6636