Local Car Key Replacement Philadelphia
All Car Keys Replacement

is 100% Guaranteed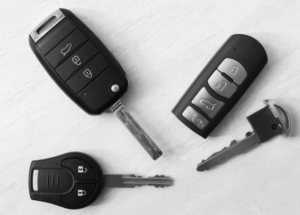 Our car key replacement services in Philadelphia are so reliable that we'll put a 100% guarantee behind each and every key that we cut! Whether your car is foreign or domestic, we can make everything from transponder keys to chip keys to fulfill your needs. We can even go the extra mile to program your replacement key fob so that it works just like the old one. Locksmith car key services can be done while you wait in your car!
Car Key Replacement Done

on the Spot in Philadelphia

We can replace all types of automotive keys including transponder/chip keys, remote head keys,  fobs, and remotes.

Needing car keys replacement has happened to all of us at one point or another in the city of brotherly love (Philadelphia). Needing a locksmith car key service happens without any warning. Requiring locksmith services in Philadelphia can be an uncomfortable experience and can translate into lost time, missed appointments and reduced mobility. Losing your car key in Philadelphia can be devastating because being unable to use your car can leave you stranded where you don't want to be. The same goes for a malfunctioning car key. Sometimes it seems things go wrong at the worst possible moment. And then you are stuck in hopefully a good part of Philadelphia.  Our locksmith technicians are here to make sure you get the services you need to get back in your car safely!

Fortunately, car key replacement does not necessarily have to turn into a nightmare. At Philly Locksmith we specialize in lost car keys replacement services.  Our Philadelphia locksmith car key service technicians can  help with many types of car keys. Our Locksmith works with a variety of brands, including Honda, Toyota, Nissan, Ford, GM, Mazda, and BMW, as well as the replacement of Lexus remote head keys. In the State of Pennsylvania, no locksmith can cut a key as well as we do. We know our job and we do it right in Philadelphia.  Call us today for service.
Automotive Locksmith Services
Philly Locksmith is your car key replacement expert.
Our store location and our fully-outfitted locksmith vans have the necessary key cutters and programming equipment to create or duplicate keys for all makes and models.
Whether you are looking for a car key copy or a completely new key, the method we will use depends essentially on the make and model of your car. This is why, one of the first things you should do after losing your car key is to write down the year, make, model and VIN number of your vehicle. This information will help us program your new key so it will work with your car.
Different services to replace keys to your car
You can replace your lost automobile car key in a number of ways. The most expensive but most reliable option is to go to the dealership. The cheapest option is to replace the keys yourself, however this depends on your ability to select high-quality supplies and your key-making expertise. The middle ground between the two is selecting a car locksmith to replace your lost vehicle keys because they offer a replacement key for your automobile that is both affordable and of good quality.
Anytime, anyplace in Philadelphia, our car key locksmiths can produce new keys for you right away and open your car.
At Philly Locksmith, we have a skilled group of locksmiths who can create replacement keys for you even if you don't have the originals; all they need is the VIN to create your new key. Of course, after you've established your claim to the vehicle. Along with unlocking cars and programming transponders, our professionals can handle any other automotive locksmith needs you might have.
Your car key replacement cost will depend exclusively on the type you need. Older car keys will be the least expensive to replace, with the newer, more sophisticated ones being more costly due to the specialized work involved in, for example, transponder key cutting, or electronic intelligent key replacement.
Our Locksmith Can Do So Much More Than Just Replacement Auto Keys
We also offer Auto Locksmith Services for ignition-related issues for Foreign and Domestic Cars in Philadelphia.
Chrysler
Dodge
Jeep
General Motor
Nissan
Honda
Toyota
Auto Lockout
Car Ignition Repair
Door Lock Repair
Keys cut by VIN#
Assorted chip keys that we can make
267-435-8111