Semi Truck Locksmith Service Near Me | Commercial Auto Locksmith Services
Unlocking Your Large Truck or Trailer!
While most locksmiths can handle regular vehicle lockouts, many are unable to help with larger equipment unlocks. For commercial drivers, Philly Locksmith provides comprehensive roadside commercial locksmith services, including emergency roadside services, mobile repairs, towing and recovery services, and locksmith help. No matter where you are in Pennsylvania or what you are driving, our truck Philly Locksmith service pros are here to help you get back in your cab and back on the road!
Local Auto Locksmith Services | Commercial Locksmith Services for Semi Trucks
The majority of truck lockouts occur in these places, which may not always have a local auto locksmith. Locations such as a rest stop, truck stop, gas station, shopping center parking lot, or off the highway.
Call Philly locksmith first if you've locked your key inside your semi-truck. Our skilled local locksmith service locksmiths can open your truck door lock in minutes while causing no damage to your fleet semi-truck.
Semi Truck Services Of A Locksmith
Services for lockouts
Keys made as spares
Replacement of a lost key
Transponder chips
Whatever your car or problem, the auto locksmiths at Philly Locksmith is here to provide quick and effective locksmith solutions to get you back on the road and back to work. If a suitable dealership is available to assist, our qualified locksmith car key extraction and auto locksmiths will be able to code-cut a new key, enter your cab to retrieve the locked-in key, or work to obtain a transponder key.
What Should I Do If My Keys Get Locked In My Truck?
First and foremost, please contact us to begin scheduling your locksmith car key services. In our market, time is money, and our team will work fast to coordinate the best solution for your roadside issue. Our automotive locksmith car specialists understand how stressful it can be to wait for roadside locksmith Philly assistance.
If you are locked out of your large rig, we advise you NOT to:
Use a hanger – While most trucks may be unlocked from the inside using a curved coat hanger, the chances of success are lower than the chances of inflicting harm on your vehicle. We've seen unattractive scratches on doors, windows, and interiors as a result of do-it-yourself locksmithing.
A screwdriver – This happens all the time and usually ends in unintended harm and irritation. Even if you are confident in your ability to unlock the door, we recommend that you wait for a professional!
Gouge the door – Using anything other than equipment designed for unlocking doors can result in functional and cosmetic harm to your truck.
Our auto locksmith experts are always here to help out with your auto lockout services and we hope you've visited our web page and have already decided to call Philly-Locksmith.  Either call us at (267) 433-6636 or fill out the contact form for an auto locksmith.
Services for lockouts

Ignition Lock Replacement

Transponder Chips

Jammed Key In Lock Repair

Master Keying

Key Programming
Volvo

Hino

Kenworth

Mack

Peterbilt

Freightliner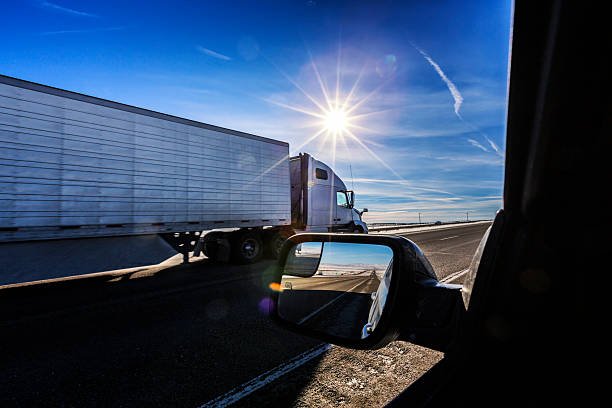 Key Services, Costs, & Solutions
Emergency Auto Locksmith Services in Philadelphia | On-The-Spot Locksmith Services
There is no locksmith difficulty we cannot handle! The majority of our locksmith calls to you are from folks who are in a panic, and we are happy to assist you with our auto services. Call us at any time of day or night, and we will respond immediately to assist you in getting into your car, getting into your home or workplace, or rekeying your car, home, or office door with our locksmith solutions as needed. We are a professional locksmith company that keeps all records confidential and collaborates with local authorities to provide complete openness. All locksmith services are covered by a warranty and are insured.
If you're looking for the top locksmiths in the area, you've come to the correct spot. We have years of locksmith experience, the greatest professionals, and the most up-to-date locksmith technology. We will offer you the best locksmith options whether you need us to handle an urgent lock problem or to improve the security system on your property. A locksmith should be not only well-trained but also courteous and dependable, and you can expect that from our locksmith team. Call Philly Locksmith at (267) 433-6636 to ensure you're getting the best locksmith service in the area!
Modern locksmiths, like ourselves at Philly Locksmith in Philadelphia PA, are all about modernization and increased locksmith technology. You can rely on any of our Locksmith Philadelphia services, from basic lock changes to cutting-edge security solutions.
Common Questions for Semi Vehicle Locksmiths
I'm locked out of a semi-truck! What is the most effective route out?
Calling a professional to unlock your semi-truck is the best method to get out of a lockout situation. Most ways for opening without a key are dangerous. It's quite easy to leave a permanent mark if you don't know what you're doing.
Duplication of spare keys
We can offer our customers a very affordable price for key duplication if they opt to have the service completed on-site and if we have a suitable key blade for their vehicle.
If our technician does not have the keyblade in their vehicle, we may always order one for you and provide you with this fantastic deal in the future with an invoice demonstrating that we assisted you previously.
We can not only create a metal key for your door, but we can also cut and program a transponder key that you can use to start your automobile if it is required by your vehicle.
Some owners of immobilizer-equipped vehicles choose to keep a spare copy of a metal key that cannot be used to start their vehicle. If they get locked out and have that metal key attached to their hood, they can still use it to unlock their automobile.
However, if someone else obtains that metal key, they will be unable to start their vehicle and steal it.
We can assist you with our automotive locksmith services if you need a locksmith to replace or repair car locks swiftly and effectively. We are the best auto lock installation company in Philadelphia! Call (267) 433-6636 Immediately!
Cheap Locksmith Philadelphia
Broken Automobile Keys | Car Key Extraction
Are you a Philadelphia resident stating, "The electric lock on my car's passenger doors stopped working?" What is the cost of replacing a car door lock?
You should definitely correct that! Depending on the condition and the type of vehicle you drive, an automotive residential commercial car door lock repair often costs between $200 and $600.
Replacement of door locks typically requires the removal of the interior door panel. Because replacing electronic door locks needs technical components, it is typically simpler to have a mechanic replace them if you are unsure of how to proceed. Car door locks, like auto insurance, are essential for protecting your vehicle and its contents. The experts at Philadelphia Locksmith can assist with that!
Numerous variables affect the price of car door lock repair, resulting in a wide price range. It depends on a range of variables and is almost always associated with a separate auto lock replacement cost. Due to the variety of replacement parts you may need and the variety of issues that could be causing the problem, the cost of repairing a car door lock can vary astronomically. Remember that these are the mean ranges. Prices cannot be fixed, and these are not necessarily the starting point.
Locksmiths In the Middle
The cost of replacing a car door lock ranges from $75 to $220.
Locksmith fees depend on the cost of changing a car lock and the labor involved. These factors raise car door lock repair costs. Task scope greatly influences this price range. It is rare to have the simplest locksmith remedy and the cheapest replacement part cost, thus this will rarely be the lowest price. However, it ensures that your car door lock repair cost covers fixing the issue without your help.
Customers save time and money by not investigating vehicle door lock repair charges. Car owners merely need to hire the best locksmith. Excellence dedicated locksmiths cost extra, but not much more than the competition. Hire one of our automotive locksmith experts. They specialize in car locks. An auto locksmith can help if this repair caused a car lockout or broke your car key in the lock. These services may be needed but are not included in the car door lock repair charge.
Professional Dealer
Car door lock repair costs between $200 and $600.
The dealership is infamous for being the most expensive locksmith alternative, and the cost of car door lock repair is no exception. Even going to the car dealership raises the cost of a car lock replacement. The lack of competitive locksmith service pricing provides little incentive to the car owner. The importance of going to the dealership is knowing that you are getting the work done that you require. There is no speculation as to whether or not someone on staff can do the job, but that peace of mind raises the cost of car door lock repair.
Taking your car to the dealership essentially transfers the bare minimum of effort to you. As previously stated, going to an auto locksmith saves you time from completing the repairs yourself, but the automobile owner must still choose a skilled locksmith. Going to the dealership will initially save you this time, but it does not guarantee that the work will be completed quickly. The dealership will not come to you to service the vehicle and may prioritize other vehicles with more serious problems. The automobile door lock repair cost is almost all about peace of mind and minimal initial inconvenience.
Can My Car Start With A Broken Piece In The Ignition?
You might be able to achieve it, but we strongly advise you not to try. Many automobile owners seem to be interested in attempting to start their vehicles with two damaged key pieces. On paper, it appears to be a fine idea, but in practice, it causes more harm than benefit.
In most circumstances, the key component is pushed further back, making extraction more difficult and, in some cases, resulting in a damaged ignition. The same logic applies if you try to open your automobile door after your key has broken off in it. Make no attempt to do so. Simply phone your trusted locksmith, and they will be there immediately to assist you.
Will I Need To Replace My Car Door Lock?
There is no necessity to replace the lock on your automobile door unless the lock becomes damaged due to the key breaking within it. Our locksmiths are fully qualified to do the vehicle key extraction operation correctly and without causing any damage to the door, so you do not need to replace the lock on your car door.
Contact a Philly Locksmith Pro Near Me
Our Philly-Locksmiths near me are not only used in homes. You can get into your automobile by calling Philly auto locksmith experts at (267)433-6636 or the local dealership and request a replacement key while explaining the issue. If you've broken a key in the ignition or in the car door lock, you can contact a local locksmith as well. Our professionals will immediately come to you and extract that and create another key. For newer vehicles, it is critical that they include programmable electronics.
What Happens If Your Key Breaks Through The Door?
Other than panicking, there are certainly other options for dealing with the circumstance. With half your key in your hand and the other half in the keyhole, it may appear that you now have no way in. There is yet hope! There are some tools on the market. However, not everyone has them on hand.
Broken Key Systems | Key Broken In Lock Ignition
Key extractor. They are efficient. However, it will require some effort. Several individuals have extracted the broken key using a hair clip. Insert the bobby pin into the lock and remove the broken portion.
Drill the key. This is the ultimate recourse. It is not advised since it could damage the lock.
Remove the lock. Remove the lock and, if possible, tap the underside. Occasionally, the key will fall out owing to gravity.
It's ultra-adhesive. This was already described as an effective method. You can remove the broken key by rubbing it on the end of your key and firmly putting it into the lock. Keep it for around 15 seconds. You should then be able to remove the broken key.
When you need the aid of a skilled auto locksmith in Philadelphia, call a mobile locksmith service immediately. If you have damaged your keys in your car, home, or office doors, our extraction services can assist you instantly. Count on us as your Philadelphia locksmith service of choice!
Locksmiths On The Go! | Providing Undeniable Locksmith Services In Philadelphia
We can put together the necessary services to fit your vehicle
Call (267) 433-6636