Broken Key Extractor Services Philly | Philadelphia, PA Broken Key Extraction Service
Broken  Car Key Extractor Services | Philly Locksmith
Is your automobile key broken or trapped inside the door or ignition? This frequently happens when people are in a hurry to start their automobiles; if this happens to you, you may be stranded or stuck outside of your vehicle, providing a danger and a security concern. Philly Locksmith offers quick and fast broken auto key extraction services in the Philadelphia area. Our skilled car lock experts are available 24 hours a day, 7 days a week.
Philly Locksmiths' fully certified, insured, and experienced automotive locksmith professionals can assist with the removal of broken or stuck vehicle keys from car locks and ignitions, the extraction of bent or jammed keys, and the repair of frozen or rusted car locks.
Reliable Key Extraction | CAR KEY EXTRACTION TIME?
We provide reliable key extraction services and recover broken keys from a variety of vehicles, including trucks, buses, vans, and even motorbikes! All of our broken car key extraction procedures may be accomplished quickly, and we can even offer you brand new vehicle keys cut from code on the spot! The extraction of a car key is easier than it appears. However, the task at hand will be determined by the condition of the key and the lock it is in. A key jammed in your ignition, for example, may not be the consequence of a broken key. If you are not a professional, there are a few methods you can try on your own to remove a broken key. But, How Long Does This Process Take?
Car key extraction sounds far more difficult than it is. With a skilled locksmith at the helm, the extraction of your automobile key should take between 20 and 30 minutes. Please keep in mind that this time may vary depending on whether the key is broken off in the ignition or in the car door. When dealing with a car key locked in the ignition, it is critical to entrust the extraction to a reputable and competent car locksmith. If you leave this crucial task to an unqualified person, you risk harming your auto locks or ignition.
As previously stated, vehicle key extractions are typically required when a key is broken within the lock of a car door or when it is damaged in the ignition. With a few small modifications, the extraction techniques for these are identical, but we will walk you through the general steps so you know what to expect. Our locksmith will inspect the door lock or ignition to ensure that they are carrying out the best possible car key extraction procedure that will keep your automobile intact while also getting you back in an operational vehicle in no time.
Before you begin to panic, however, hopefully, you have found our web page and have already decided to call Philly-Locksmith.  Either call us at (267) 433-6636 or fill out the contact form for a locksmith.
Car Keys Broken In Ignition

Car Ignition Replacement

Keys Broken In Car Door

Broken car key replacement
Stuck key in the car ignition

Jammed key in vehicle lock

Buggy car locks

Lost car keys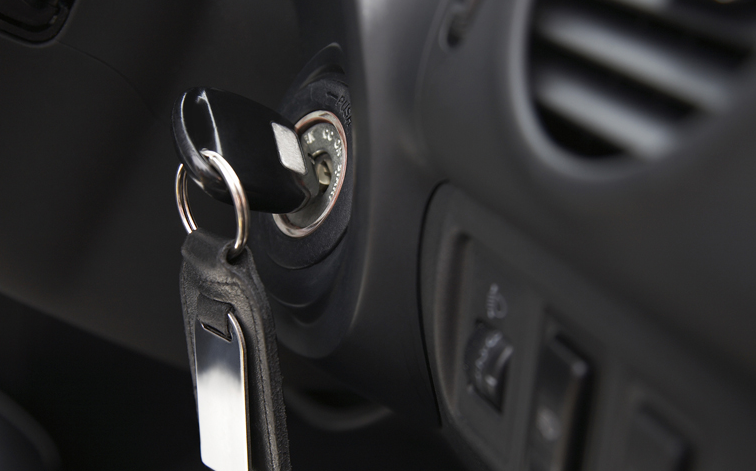 Affordable & Quick Philly Key Extractor Service
Our team of licensed, bonded mobile car locksmiths know Philadelphia inside and out ­which means we can respond quickly to get to any car extraction emergency, anywhere in Philadelphia. Whether you've accidentally broken your keys in your car door in South Philly, lost your spare in Center City, or broken them in the ignition, our locksmith Philadelphia specialists will get there in a flash!  And our car key locksmith will get you new keys right away!
Emergency Automotive Key Extraction Service
Our objective is to serve you with timely, high-quality service. We offer a vast selection of locks and security systems for your selection. We specialize in residential, commercial, and automobile lockout emergencies, so you will not have to wait long. Our local extractor locksmiths won't keep you waiting, and when you call us, you won't get hit with a huge bill ­our low service fee, combined with our fast, friendly emergency locksmith company has earned us a reputation as the best local automotive locksmith service! For immediate help with your car, truck, or van extraction, give us a call today to learn more or request service at (267) 433-6636. Also, if you stop by our website or for an expert automotive locksmith read up on Philly Locksmith's services and more!
PA Car Key Replacement | Do I Need A Spare?
Yes. Your key is most likely broken if you require a car key extraction. Driving your car with two broken parts of a car key is not recommended, and we would not recommend hot-wiring your automobile because you damaged your key. It's to your best advantage to get a spare key so you don't end up in a similar position again. Furthermore, spare keys are usually useful.
Will My Car Start With A Broken Piece Inside?
You might be able to achieve it, but we strongly advise you not to try. Many automobile owners seem to be interested in attempting to start their vehicles with two damaged key pieces. On paper, it appears to be a fine idea, but in practice, it causes more harm than benefit.
In most circumstances, the key component is pushed further back, making extraction more difficult and, in some cases, resulting in a damaged ignition. The same logic applies if you try to open your automobile door after your key has broken off in it. Make no attempt to do so. Simply phone your trusted locksmith, and they will be there immediately to assist you.
Will I Need To Replace My Car Door Lock?
There is no necessity to replace the lock on your automobile door unless the lock becomes damaged due to the key breaking within it. Our locksmiths are fully qualified to do the vehicle key extraction operation correctly and without causing any damage to the door, so you do not need to replace the lock on your car door.
Contact the Dealership
Nobody enjoys phoning the dealership. To put it another way, no one like purchasing something from a dealership. Let's be honest: things can get expensive. However, you can be certain that you will receive the exact parts you require. You can contact us at (267)433-6636 or the local dealership and request a replacement key while explaining the issue. They may require information such as the VIN number.
Contact a Philly Locksmith Near Me
Our Philly-Locksmiths are not only used in homes. You can get into your automobile by calling auto locksmith experts. If you've broken a key in the ignition or in the car door lock, you can contact a local locksmith as well. Our professionals will immediately come to you and extract that and create another key. For newer vehicles, it is critical that they include programmable electronics.
What Happens If Your Key Breaks Through The Door?
Other than panicking, there are certainly other options for dealing with the circumstance. With half your key in your hand and the other half in the keyhole, it may appear that you now have no way in. There is yet hope! There are some tools on the market. However, not everyone has them on hand.
Methods for Removing a Broken Key from a Lock
Get a key extractor tool. These are effective. It will, however, take some effort. Some folks have removed the broken key with a hair clip. Simply insert the bobby pin into the lock and take out the shattered part.
The key can be extracted by drilling. This is the method of last resort. It is not recommended since it can damage the lock.
Take out the lock. Remove the lock and try to tap the underside if you can. Sometimes the key will simply fall out due to gravity.
It's super glued. This was mentioned as an efficient strategy earlier. You can remove the broken key by dabbing it on the end of your key and inserting it firmly into the lock. Hold it for around 15 seconds. Then you should be able to extract the broken key.
Whenever you need the assistance of a professional auto locksmith in Philadelphia, don't hesitate to call a mobile locksmith service.  If you've broken your keys in your doors whether it's a car, home, or business, our extraction services can help you out immediately. Count on us as your go-to locksmith service in Philadelphia!
Extracting Car Keys | The Top Key Safety Service in the City of Philadelphia
We specialize in emergency lockouts for homes, businesses, and automobiles, so you will not be kept waiting for long. Call Today For More Assistance!
Call (267) 433-6636