24-Hour Emergency Locksmith Services Near Me | 24/7 Hour Locksmiths
24-Hour Locksmiths Near Me | Philly Locksmith Services
Nothing is more stressful than being unable to get access to your own home, company, or vehicle, especially late at night. We understand your aggravation and are glad to be one of the few firms that provide 24-hour locksmith services. Philly Locksmith skilled professionals are available to assist you in the most delicate lock, key, and vehicle locksmith problems. We offer a 24-hour emergency locksmith service that provides experienced assistance for your home, commercial, and automotive needs.
If you have an emergency locksmith issue at any time of day or night, our nearest mobile locksmith will arrive at your area and give you with locksmith help within 30 minutes. Call on our team of licensed and insured Philadelphia locksmith pros to handle any of your security concerns. Our 24-hour locksmith availability, combined with our lightning-fast response times, distinguishes us as one of the nation's preeminent locksmith companies!
After Hour Services Near Me
Our 24-hour mobile locksmith team can assist you with any lock or key-related issues. Our mobile locksmiths are available at all hours of the day and night to assist you. Our 24-hour mobile locksmith service is the right solution for your emergency locksmith needs, with response times of only 30 minutes at all hours of the day. You will never have to wait for our mobile locksmith team to return to the store because they forgot something. You will also never have to waste half of your day dealing with your auto dealership.
We provide lockout services, auto key replacement, and even lock repair and installation to vehicles of all makes and models. We are here to assist you with any problem.
If you have an emergency or simply need a Philadelphia locksmith, our pros will come to you. There is no need for an appointment because we are here 24/7 to assist you with whatever you require. Most common reasons for lockouts include:
Locked keys inside your home, business, or vehicle. Taking your dog for a walk, being late for work, and grabbing the wrong keys are all common situations that we've all encountered at some point. The best thing is that we are ready to support you in these uncomfortable situations.
Keys have been misplaced or stolen. If you've lost or stolen your keys, we'll not only help you recover entry to your home or vehicle, but we'll also advise you on rekeying or changing your locks as quickly as possible. We can also cut and program a new car key for your vehicle while you wait, as well as disable the lost/stolen key. Our top goal is your safety!
Broken or damaged hardware. When you get home and insert your key, it turns but does not unlock the door (or worse breaks in the keyhole). Locks that are old and worn out are more prone to failure and lockout. Car door locks and ignition lock cylinders are also susceptible to wear and damage.
If you want the emergency services of a PA locksmith, please contact us and we will gladly assist you!
Before you begin to panic, however, hopefully, you have found our web page and have already decided to call Philly-Locksmith.  Either call us at (267) 433-6636 or fill out the contact form for a locksmith.
Car Lockouts

Home Lockouts

Replacement of A Lost Car Key

Repairing A Broken Lock

Replacement locks
Replacement House Key

Services for Unlocking The Office

Extraction of A Jammed Ignition Key

Safe Opening Office Lockouts

Removal of A Clogged Key

Repairs After A Burglary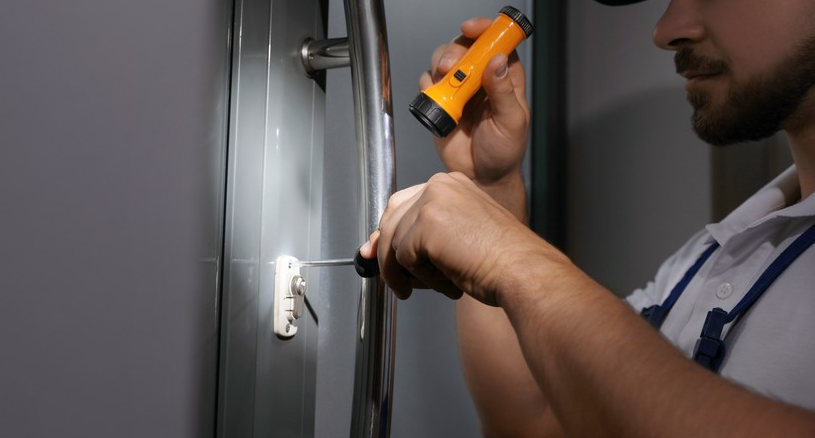 Additional Repairs & Replacements | Mobile Locksmith Service
LOCK REKEYING
A lock rekey requires only a few steps, the first of which is to contact Philly Locksmith at (267) 433-6636.
We're a great national option for increasing the security of your local house or business with professional lock re-keying. A residential or commercial re-key is the ideal answer if you wish to make the old keys to your home or office obsolete. Are you worried about a former roommate or a fired employee illegally entering your house or business with the key they kept? Philly Locksmith can assist you in releasing your lock-related concerns. Our locksmith professional will rearrange the wafers in your lock to match a new key, rendering any old keys in your locks worthless. Contact us right away for quick, local locksmith service, even at 3 a.m.
LOCK REPLACEMENT
It's an unavoidable fact that most items wear down over time, and when they do, you have to replace them. Locks are no exception.
When it's time to replace the locks on your house or business, Philly Locksmith is one of the nation's top choices for dependable locksmith services. Our dispatchers and locksmith specialists are available 24 hours a day, 7 days a week to assist you with all of your lock replacement needs. Our skilled local locksmith will be on-site to conduct a guaranteed lock change, whether it's a new front door lock, an upgrade to high-security commercial locks, or a total lock change for your entire home or business. Call immediately to swap your tired old locks for new looks.
KEY REPLACEMENT
Have you misplaced the keys to your company, home, or car? Contact Philly Locksmith right away, and assistance will be on its way.
We work with a fleet of certified local locksmiths to handle all of your automobile, residential, and business key replacement needs as the leading source of 24-hour mobile locksmith service in the country. Our experts are available 24 hours a day, 7 days a week to come to your car, home, or workplace to produce new keys for your vehicle, home, or company on the spot. In most cities, we can also cut and transponder keys, high-security keys, and motorbike keys. Save (267) 433-6636 to your phone's contacts and call Philly Locksmith for a quick new key the next time you're stuck with a lost key emergency.
LOCK REPAIR
Relationships and the economy are two examples of things that can be difficult to mend. Fortunately, when you call Philly Locksmiths, locks are not one of them.
We are a developing locksmith company with local locksmith specialists ready 24 hours a day, 7 days a week to repair any damaged, jammed, or fussy locks. Are you concerned that a worn-out lock will compromise the security of your house or business? Do you want to set up a high-security environment at your home or office? For dependable, guaranteed locksmith service, contact Philly Locksmiths immediately. Our locksmiths are equipped with everything they need to repair your locks on-site, quickly and carefully, and without leaving a mess.
The Importance Of Emergency Locksmiths
Emergencies do not usually occur during typical office hours of 9 to 5. We offer affordable locksmith services to all of our customers at all hours of the day and night, so you are never left dealing with an emergency locksmith issue on your own. With our locksmith specialists available at all hours of the day and night, you will always have access to the locksmith services you require.
Security emergencies can occur at any moment and in any place. Most emergency locksmith problems must be handled with immediately; they cannot be postponed. No matter what time of year it is, our professional 24-hour locksmiths are available to assist you in your moment of need. We are available 24 hours a day, seven days a week, including weekends and holidays. We are available for locksmith services on Easter, Thanksgiving, and even New Year's.
Give us a call today to learn more or request service at (267) 433-6636. Also, if you stop by our website or for an expert automotive locksmith read up on Philly Locksmith services and more!
Affordable Mobile Emergency Locksmiths |Mobile Emergency Services Near Me
Professional locksmith tools have gone a long way since the days of slim jim and wire-hanger lockout solutions. If you've been locked out, our auto locksmith professionals will use the most recent "air wedge" and other industry-approved car unlocking equipment to get you back into your car, truck, van, or SUV in minutes with no damage to your vehicle. Trust Philly Locksmith for fast, hassle-free auto locksmith services 24 hours a day, 7 days a week.
1. DO NOT FEAR.
We understand how difficult and upsetting this is for you. We have professional locksmiths on call 24 hours a day, seven days a week.
Please avoid tampering with your lock or door structure, especially by inserting a hanger inside your car, as you risk causing extra damage to your lock or, worse, your door. It may also harm the paint and ruin the weather stripping. In the end, the cost will be substantially more than the cost of an emergency lockout service.
2. PHILLY LOCKSMITH SHOULD BE CONTACTED.
Simply phone us, and we will send a professional locksmith to your location. When the specialist arrives, they will determine the best remedy and get you back into your house, business, or vehicle as soon as possible.
If you have lost or stolen your keys, our specialist may cut and program a new key for your vehicle, make a replacement key for your house or office, and/or rekey your door locks. In any case, we've got you covered!
3. ASK US HOW YOU CAN PREVENT FUTURE LOCKOUTS.
There are numerous methods for avoiding a lockout. The keypad lock, for example, will permanently solve the lockout problem. Another option is that if you just have one car key, obtain a spare or duplicate key so that if/when an emergency occurs, you will have an additional key ready to unlock and start your car.
24-Hour Emergency Locksmith
Our locksmith professionals are qualified to handle a variety of lockout situations, including unlocking any standard locks, replacing any damaged locks and hardware, and providing additional locksmith services. Some high-security locks will necessitate a case-by-case approach as well as additional fees. Have you been locked out of your home, office, or car? Don't freak out. Call us right away at (267) 433-6636 and one of our experienced locksmiths will be at your home as soon as possible to let you in. We guarantee promptness, professionalism, and customer satisfaction.
Innovative Emergency Locksmith Philadelphia Services & Solutions!
Our Mobile Emergency Locksmith Experts Can Handle Your Home, Workplace, and Car Locksmith Needs In Record Time!
Call (267) 433-6636